Jacobi & Chamberlain LLP has over 135 years of combined legal experience with attorneys who offer expertise in litigation, incorporation and business law, family law, real estate, and trusts and estates. Our goal is to provide you with outstanding legal representation to protect your interests at an affordable cost.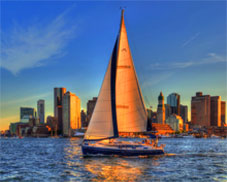 We focus on our clients and your objectives to help you achieve the best possible outcome. Our highly skilled attorneys will work closely with you, to fight for you in litigation, to establish or assist your company or non-profit, or to assist you and your family in resolving disputes, buying your home, planning for the future, or dealing with the loss of a loved one. We are here to assist you, to provide you with sage advice and to help you navigate through uncertain times.
Complex legal situations often require skilled negotiations with opposing parties or their counsel, mediation, arbitration or creative alternatives to litigation. Often you need a tough attorney who will fight for you and has the skill and expertise to take your case through trial. Our attorneys will employ their skills, insight, and experience to achieve the best results for you or your business.
Our offices are conveniently located in Lexington, Massachusetts, minutes from Route 128/I-95 and Routes 4/225. We provide services to clients, and we practice in state and federal courts in Middlesex, Suffolk, Norfolk, Essex, Plymouth, Barnstable, Dukes, Nantucket, and Worcester Counties.
Please contact us if we can be of service to you. The initial consultation is free.